This is a story of love and ice cream…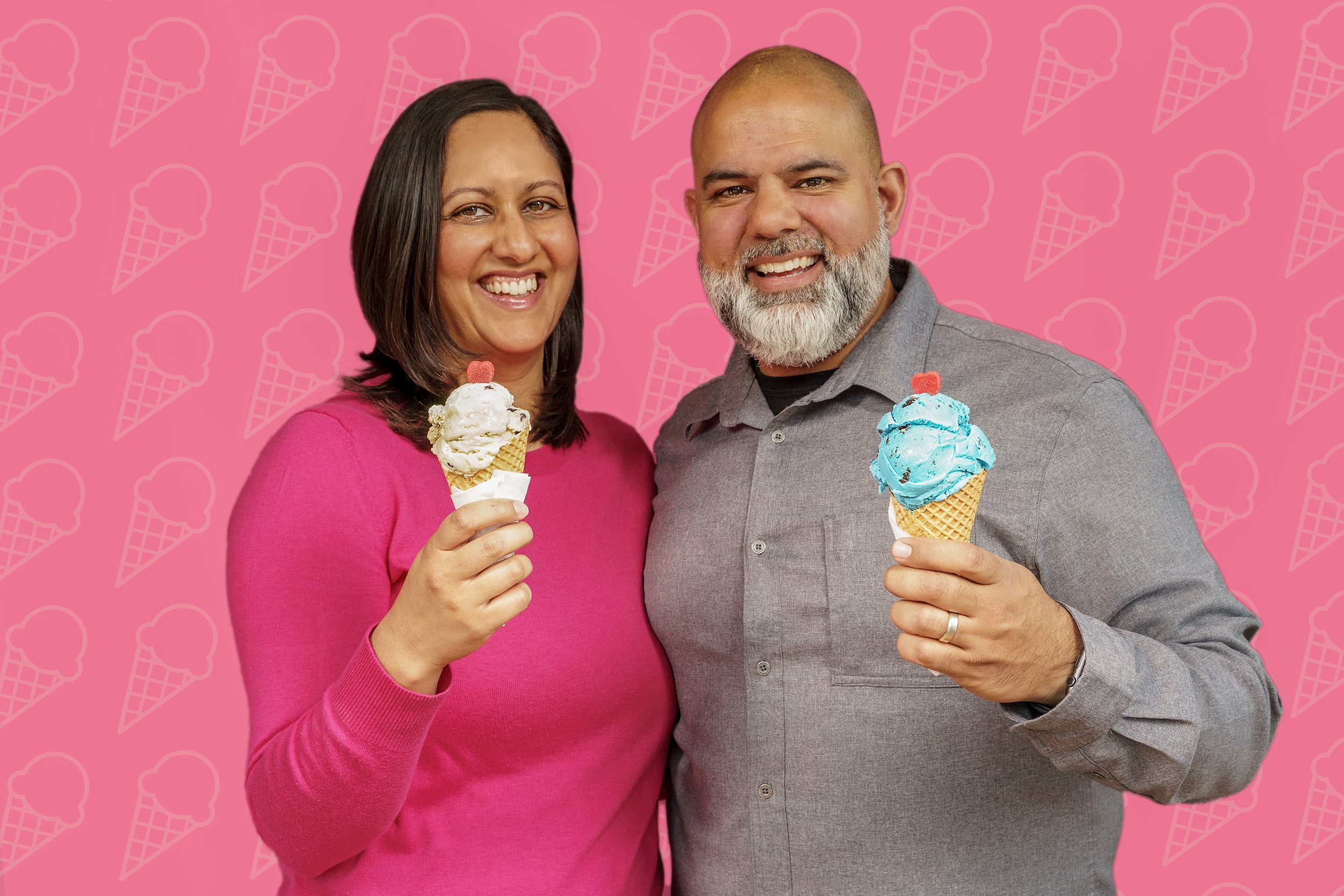 Love at First Scoop isn't just a name, but quite literally what happened to us.
When we first met, there was an instant connection. That connection turned into a date, and it just so happened that we both loved ice cream almost as much as we loved talking to one another.
'Ice cream dates' became the 'glue' that kept our love-story growing.
Fast forward a few years, ice cream dates were still going strong. So strong that she said "Yes!" when I proposed at our favourite scoop shop.
We are Love at First Scoop. What's your love story?
– Immy and Fozia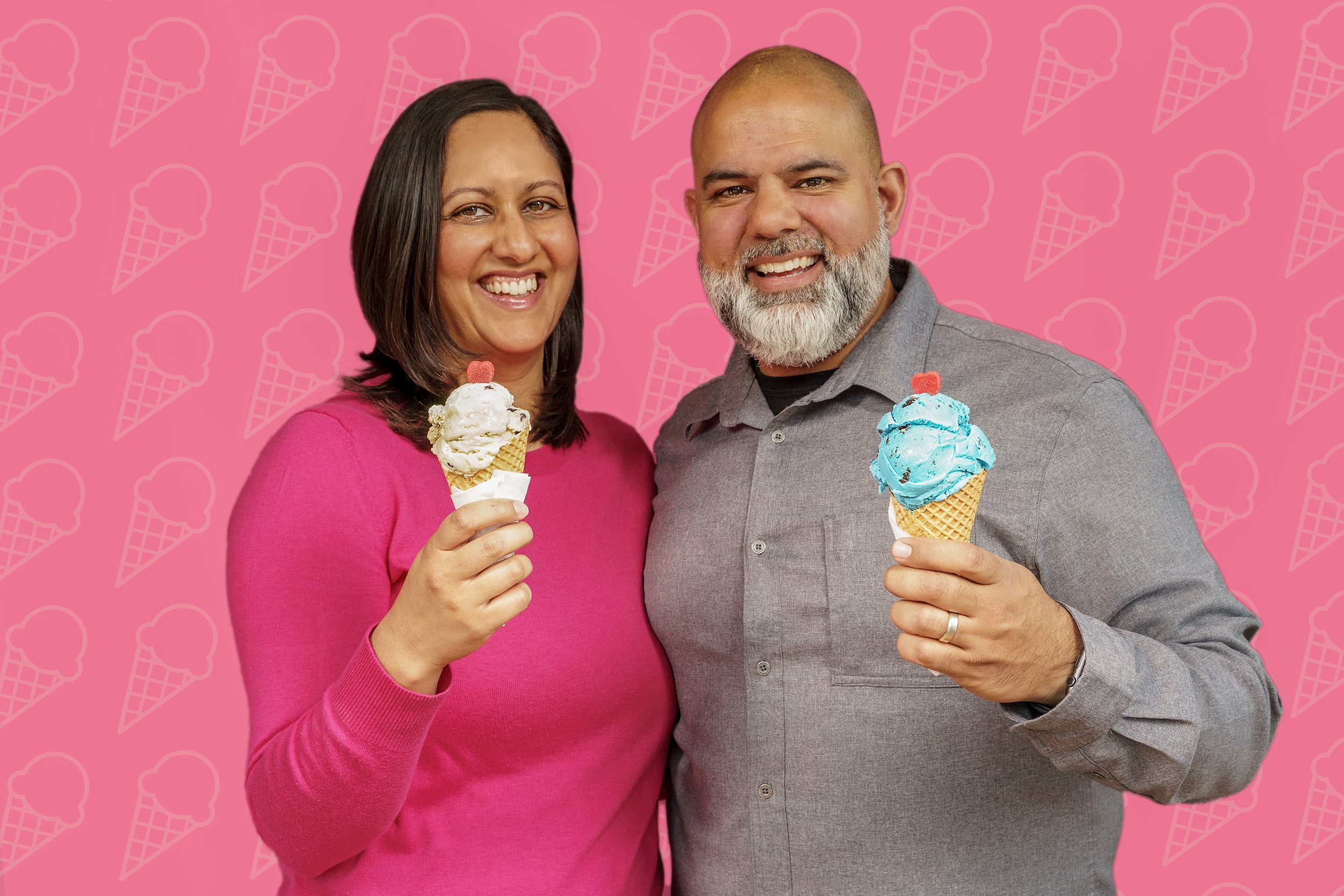 She walked in to the room and my heart started to beat faster. Who is she? I double-checked her name and started by saying 'hello' every chance I got!
Love at First Scoop is a simple recipe.
Just combine a bit of love, with a lot of Ice Cream!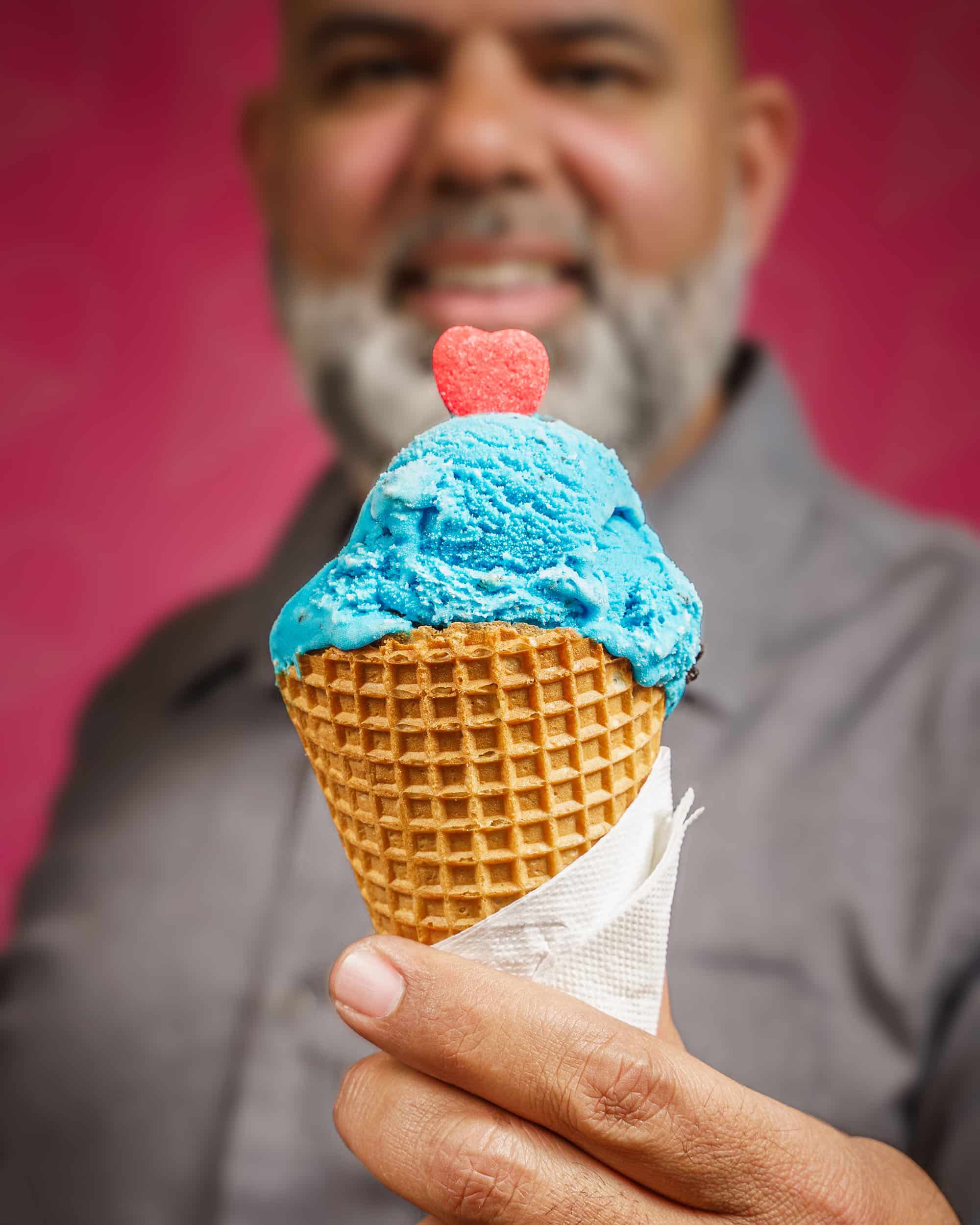 We offer delicious, high-quality ice cream in a variety of flavours from classic to colourful.
Family-owned and operated in Calgary's Northwest – come join us for a scoop, a chat, and a relaxing time.
We'll provide the ice cream, you just come as you are.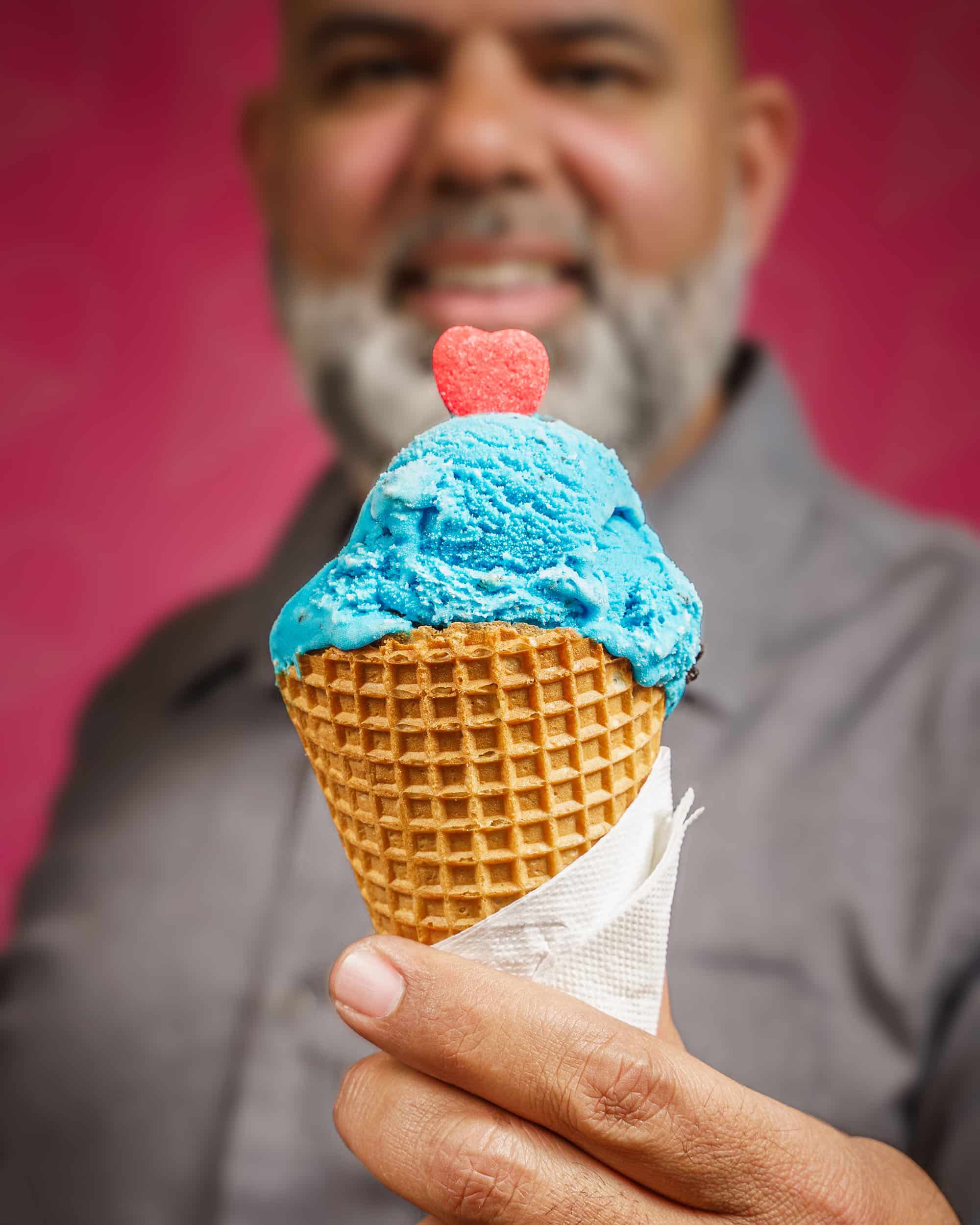 Our journey started with an ice cream date. Now we're a family business!